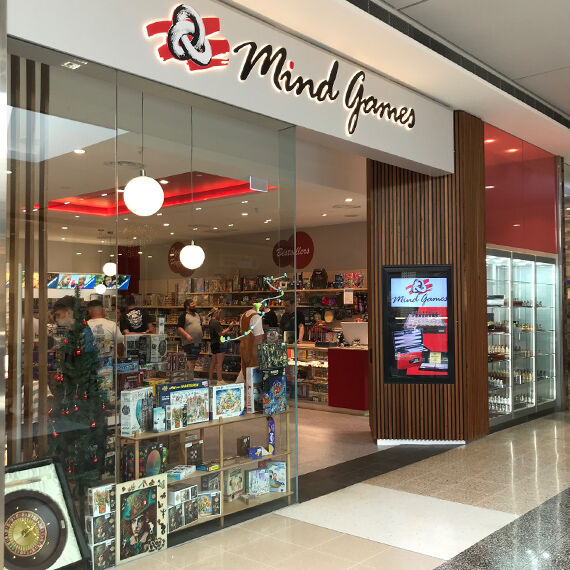 Welcome to Mind Games Geelong
We strive to bring you the very best in board games, puzzles and jigsaws. Whether it's the latest release or a classic we are here to help you. If it's not on our shelf we will do our very best to source your request.
We pride ourselves on our Customer Service and along with our team's passion for our range we endeavour to give all customers the best experience when visiting our store.
With over 40 years association with the tabletop gaming community Mind Games is Australia's Premier Games Store.
Selling games and puzzles to Australia since 1977
Our Geelong store has been operating for more then 20 years and has thousands of games in stock
If it's a classic or a new release, our expert staff can help you!
Online orders given priority and despatched promptly
We'd love to see you either in-store or online!